Healpsorin Scalp and Hair Set
Shampoo + Conditioner
Regular price
£43.00
Sale price
£30.00
/
Tax included.
Shipping
calculated at checkout.
-1784 in stock
---
Recommended for: people with dry, flaky, itchy scalp, suffering from psoriasis, seborrheic dermatitis or dandruff
Clean, heal and clarify your scalp with a powerful formula that quickly and effectively relieves dry, itchy & cracked scalp irritations with no side effects.
Unique powerful formula with highly-concentrated Dermosoft® Decalact Liquid and salicylic acid active ingredients
Works quickly and effectively to bring long term results.
No steroids, no harmful side effects, no aggressive reactions with your hair and skin.
Free from harsh synthetic detergents (SLS) and silicone-based ingredients
Available without prescriptions or doctors appointments (order today & we will ship within 1 business day - excluding weekends)


The Healpsorin Scalp and Hair Set is a treatment for your scalp and hair that unites carefully selected ingredients to help heal and soothe any skin-related pain, while leaving the hair fresh and strong.
Stops Scalp Itching and Flaking
Our medicated Healpsorin Shampoo combats unwanted flakiness and discomfort associated with problematic skin symptoms.

It cleanses and refreshes hair stricken by dandruff, psoriasis, and seborrheic dermatitis.


Its unique antimicrobial formula powered with highly-concentrated Dermosoft® Decalact Liquid and salicylic acid active ingredients relieves itching and irritation bringing comfort to the scalp. And with the addition of the anti-inflammatory Comfrey, it supports regeneration of damaged skin cells.
Condition Hair and Soothe Scalp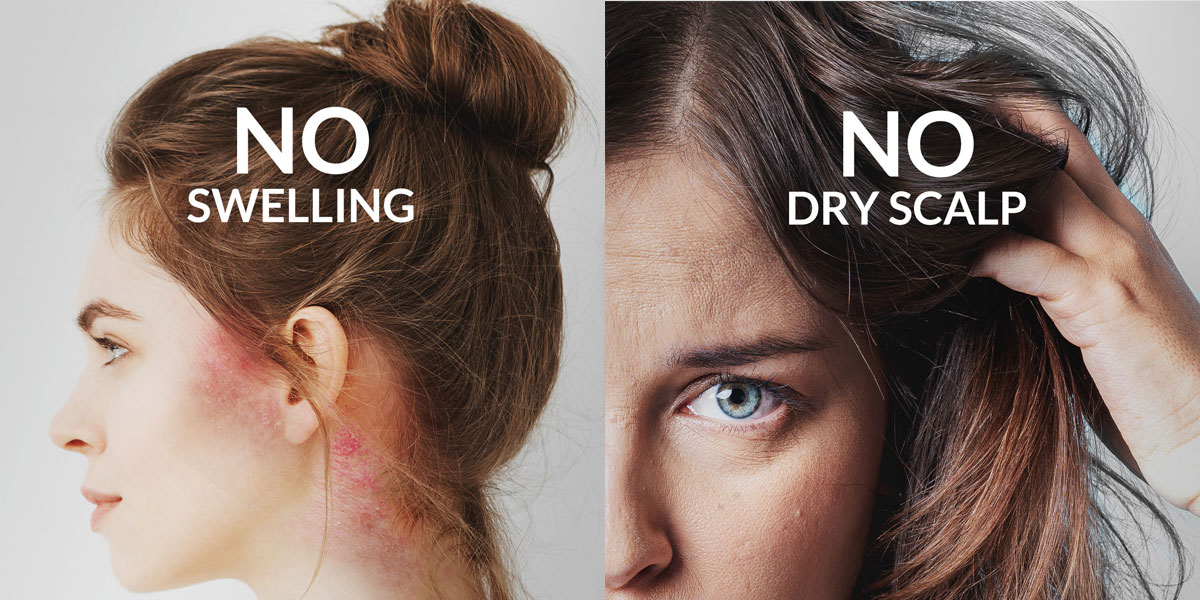 The Healpsorin Conditioner protects the scalp from future dehydration through deep-skin moisturisation. Its composition supports weakened fibres, allowing shiny, flake-free hair growth.


Our selection of ingredients helps restore each hair strand while giving the scalp optimal hydration.

It revitalises dull and thin hair through the use of amino acids that infuse individual fibres with vitamins. This allows for the healthy growth of hair as well as improving its texture and strength.
Soothe and Enrich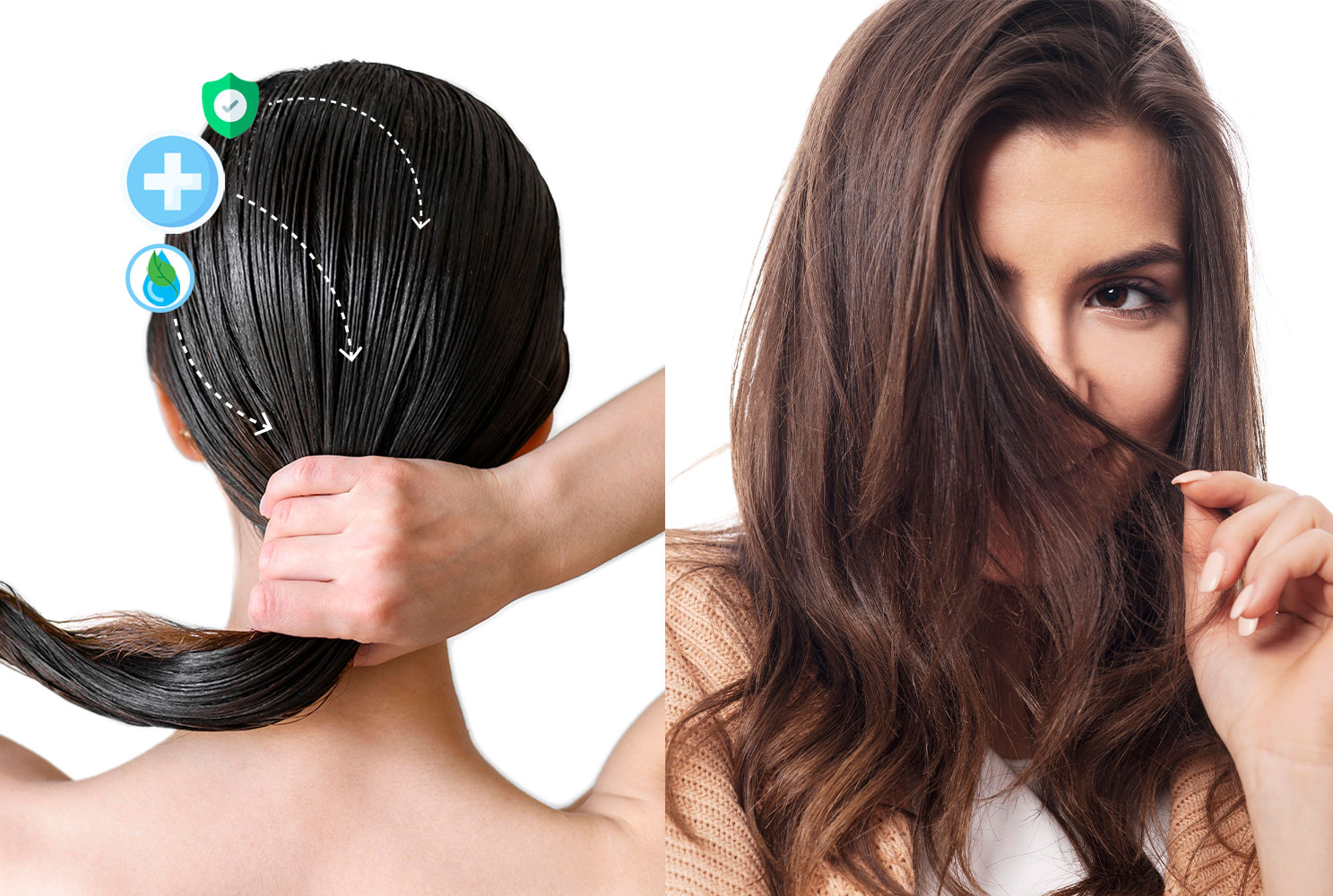 Every key ingredient in our scalp conditioner works both as a conditioning agent as well as a scalp defender.

This allows hair to be restored to its healthy state while tackling the symptoms of psoriasis, seborrheic dermatitis and dandruff.



Created With Care


Hermz products contain no steroids or parabens, are non-comedogenic, and are free of artificial fragrances. Each product is manufactured in the EU, utilizing the latest "Good Manufacturing Practices." At Hermz, we're committed to continually bringing you science-backed welllness.
"I've used the the shampoo for a while now but first time trying the conditioner. Feels very rich like a cream when you pour it but it definitely combatted any dryness caused by the shampoo... I left it in for 15 min and hair is soft to touch and scalp is not dry or flaking. Would definitely recommend."
Robert D.
Key Ingredients
Healpsorin Shampoo
Dermosoft® Decalact Liquid - supporting the antimicrobial efficacy of Healpsorin shampoo, Dermosoft® is a natural, multifunctional active ingredient with antibacterial and antimicrobial properties with efficacy against Malassezia Furfur (dandruff), psoriasis, and seborrheic dermatitis.
Salicylic Acid - infused with beta hydroxy acids, (BHA) Salicylic Acid within our Healpsorin shampoo is a gentle exfoliant specially selected for its ability to break down layers of thick skin which helps lift, soften and eliminate scales on the scalp. Gently exfoliating dry, flaky skin, minimising inflammation and replenishing lost moisture.
Comfrey - exceptional hydration properties stimulate skin cell proliferation, but also act as an excellent exfoliant that will soften scalp flakes associated with Malassezia Furfur (dandruff), psoriasis, and seborrheic dermatitis.
Urea - enhances penetration kinetics of multivitamins to the scalp and hair, whilst thoroughly cleansing dry hair to eliminate flakiness. In synergy within our proprietary shampoo formula, Urea restores dry and flaky scalps back to health.
Healpsorin Conditioner
Camellia Oil - multi-purpose and antioxidant-rich Camelia oil has excellent hair conditioning and moisture retaining capabilities. Abundant in triolein, a component of human sebum incorporated into our Healpsorin Conditioner for softening and eliminating scales on the scalp easing uncomfortable itchy outbursts.
Arginine - found naturally in the form of protein-derived ingredient Keratin found in hair, amino acid Arginine supports the barrier function of the scalp. Aiding hair growth when combined with other amino acids within our proprietary formulated conditioner, Arginine absorbs easily and improves blood circulation, stimulating the scalp and encouraging hair growth.
Coconut Oil - rich in lauric acid Coconut oil helps reduce protein loss in all hair types, softening and protecting both hair and scalp. The vitamins and fatty acids in Coconut oil help nourish the scalp and penetrate the cuticle of the hair, restoring scalp health while reducing dandruff flaking.
Vitamin B5 - moisture-retaining Panthenol (Vitamin B5) within our Healpsorin Conditioner strengthens and improves the hair follicle function in order to keep the hair follicles healthy to stimulate hair growth and prevent symptoms of psoriasis and seborrheic dermatitis.
Ingredients
Healpsorin Shampoo: Aqua, Cocamidopropyl Betaine, Sodium Cocomphoacetate, Acrylates/Beheneth-25 Methacrylate Copolymer, Urea, Polysorbate-20, Salicylic Acid, Sodium Caproyl/Lauroyl Lactylate, Triethyl Citrate,Parfum, Citrus Aurantium Amara Flower Oil, Symphytum Officinale Leaf Extract, Helianthus Annuus (Sunflower) Seed Oil, Pogostemon Cablin Oil, Cyanocobalamin, Limonene, Linalool.
Healpsorin Conditioner: Aqua, Urea, Cetearyl Alcohol, Behentrimonium Methosulfate, Camelia (Camellia) Japonica Seed Oil, Pentaclethra (Pracaxi) Macroloba Seed Oil, Butyrospermum Parkii (Shea Butter) Fruit, Cocos Nucifera (Coconut) Oil, Panthenol (Vitamin B5), Sodium PCA, Sodium Lactate, Arginine, Aspartic Acid, PCA, Glycine, Alanine, Serine, Valine, Proline, Threonine, Isoleucine, Histidine, Phenylalanine, Sodium Caproyl/Lauroyl Lactyl, Phenoxyethanol, Ethylhexylglycerin, Parfum.

Treatment results


Before treatment




After treatment




"After using the shampoo for just 3 weeks I am seeing a noticeable difference in my hair, delighted with the results so far."



- Anna





Before treatment




After treatment




"I bought this for psoriasis on the back of my scalp. I've already seen a remarkable difference within 10 washes and I've had a lot of comments on how shiny and healthy my hair has looked since using this too, which is nice. I'd definitely recommend, it does exactly what it says. It's a bit pricey but worth every penny."



- Jean





Before treatment




After treatment


"Casper has been fighting with cradle cap and atopic dermatitis since birth. The biggest issue was always dry, flaky, and itchy scalp. We tried to fight it using multiple home and professional methods. But out of everything we'd use, only steroids brought the desired effect. Unfortunately, the scalp would get used to them in a matter of DAYS, their effects became weaker and weaker, and I too didn't want my son to keep using them constantly. Finally, where steroids failed to help, nature jumped in for the rescue. After just a couple of weeks, the flaky scalp on Casper's head disappeared and the itching that has been a never-ending strain for him was gone as well... For the first time in a long while, my son felt relief."



- Beth and Casper




How to use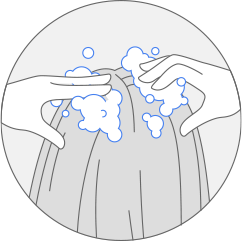 Step 1
Apply liberal amount of Healpsorin Shampoo to wet hair. Massage the product into the scalp, leave it on for a minimum of 3 to 7 minutes.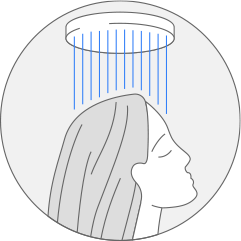 Step 2
Rinse thoroughly and repeat if necessary.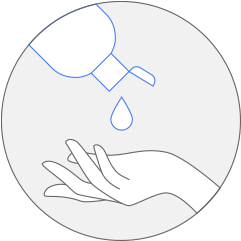 Step 3
Apply Healpsorin Conditioner to damp scalp and hair to instantly nourish and detangle hair without weighing down.
Step 4
Leave for 15 - 20 minutes. Rinse thoroughly.
When using the products, avoid contact with eyes. If contact occurs, rinse eyes thoroughly with water.
When the treated area starts to itch it's an indicator that the treatment is working. This is how our skin responds.
Stop use and ask a physician if the condition worsens or does not improve after regular use. Ask a physician before use if you have a condition that covers a large part of the body.
Once you have your lesions under control, you can cut back on your use of the Healpsorin Shampoo to just twice a week.
Good to know
You may need to use Healpsorin Shampoo repeatedly to get lesions under control. This means using the shampoo daily for several weeks.
Remember: When using Healpsorin Shampoo, consistency is key. The overall duration and effectiveness of the treatment depend on factors like diet, allergens, or alcohol intake.
dermatologist tested, safe for color-treated and relaxed hair, cruelty-free, vegan friendly