Healpsorin Shampoo
Treatment for dry, flaky and itchy scalp
Regular price
Sale price
£21.00
/
Tax included.
-3179 in stock
---
Recommended for: psoriasis, seborrheic dermatitis and severe dandruff
Healpsorin's evidence-based and natural ingredients combine to:
Remove flakes and allow your scalp to heal without crusting

Block all microbial activity to prevent flakes from forming again

Moisturize your hair whether it's straight, curly or coiled
We soothe, comfort and heal your irritated scalp without steroids.
Formulated for both men and women

Relieves itching

Enhances penetration of vitamins to help your scalp heal

Especially soothing for mature scalps

Dermatologically tested
"After being plagued by an itchy head for months, I am so pleased with this product. It calmed the itch, lessened my dandruff issue, and hopefully soon it will be a bad dream. Can't say how much better my head is." - Claire
We're an anti-build up shampoo that actually works.
The antimicrobial activity of our chief ingredient, Dermosoft, is optimized to act specifically against the microorganisms that cause scalp disorders.
Dermosoft is 100% natural and created without the use of traditional preservatives that irritate sensitive, healing scalps.
Healpsorin gently exfoliates your scalp and specifically combats psoriasis, seborrheic dermatitis and Malassezia Furfur.
No more scalp stress.
Imagine the relief of no flaking, no itching, and no irritation.
All it takes is one shampoo for you to begin to feel the results.
Your scalp will be smoother and your hair will be moisturized and shiny.
You can return to wearing black again…
And you can run your fingers through your hair without worrying about dislodging flakes.
---
Key Ingredients
Dermosoft® Decalact Liquid is a natural, multi-functional active ingredient optimized to act specifically against bacteria and other microbes that cause scalp issues like psoriasis, seborrheic dermatitis and Malassezia Furfur.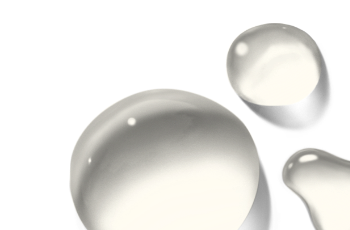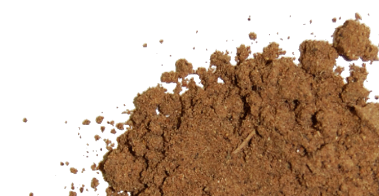 Ingredients
Aqua, Cocamidopropyl Betaine, Sodium Cocomphoacetate, Acrylates/Beheneth-25 Methacrylate Copolymer, Urea, Polysorbate-20, Salicylic Acid, Sodium Caproyl/Lauroyl Lactylate, Triethyl Citrate,Parfum, Citrus Aurantium Amara Flower Oil, Symphytum Officinale Leaf Extract, Helianthus Annuus (Sunflower) Seed Oil, Pogostemon Cablin Oil, Cyanocobalamin, Limonene, Linalool.
How to use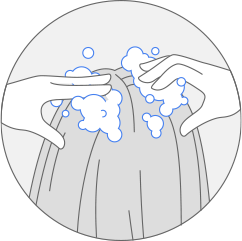 Step 1
Apply a liberal amount of Healpsorin to your wet hair and work the shampoo through to the ends of your hair.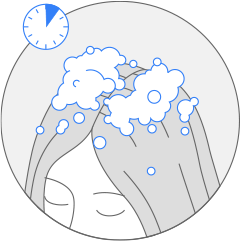 Step 2
Massage Healpsorin into the scalp for a minimum of 3 to 7 minutes.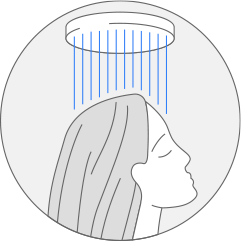 Step 3
Rinse thoroughly. Repeat if necessary.
---
Important information
Avoid contact with the eyes. Rinse thoroughly with water should contact occur.
Itch is good! Your skin will respond with an itching sensation to indicate the product is having the desired effect.
If your scalp worsens or does not improve over time, please consult your physician.
Once your scalp is healed and back to normal, cut back on the product to twice a week.
If your scalp is severe, you may need to use Healpsorin daily for several weeks.
Consistency is key! Treatment duration and overall effectiveness are dependent upon other factors like diet, allergens and alcohol intake.
---
★★★★★
5 stars
I have been using this shampoo for at least 4 weeks, the results have always been excellent over time.
Everyday wash allows you to keep dandruff away without any problem, even on particularly oily hair like mine.
Definitely cheaper the price here than the one offered by pharmacies.
5 stars. - Lina
Verified Healpsorin customer. Results will vary.
★★★★★
I would recommend this product to anyone
Got this for my kids scalp (3 and 4 yo), we have tried a number of products and this is by far the best on the market. I was a bit worried about using it but no problem at all. We noticed a difference after a couple of washes. - Sian
Verified Healpsorin customer. Results will vary.
★★★★
Worth it
I have plague psoriasis on my scalp. I'm experiencing hair loss too from scratching. I have bleach blonde hair and it didn't strip the colour and my hair feels very soft today. It gives you such significant improvements in such a short space of time I would 100% recommend you try it ! - Julie
Verified Healpsorin customer. Results will vary.
★★★★★
So happy.
Used on my son's psoriasis, his scalp was really bad, this is the first shampoo, that actually worked. After 3 weeks use, his scalp is looking almost clean. So happy. – Margaret
Verified Healpsorin customer. Results will vary.
★★★★★
Suffered for years with scalp problems...
Having suffered for years with dry scalp and dandruff, this is the first thing that worked....
this is the only one that works and with immediate results. Much happier with life now I don't have this issue – Jaden
Verified Healpsorin customer. Results will vary.
★★★★
The itching and scratches stopped
Always nice to find something that actually works! The itching and scratches stoped. I use it every day. – Shanon
Verified Healpsorin customer. Results will vary.
★★★★★
Finally Relief!
I also tried everything for my psoriasis on my scalp, for two years back and forth to dermatologists but nothing worked and finally saw this shampoo and conditioner online and took one more chance and the first time I used it most of my psoriasis was GONE! That is a miracle product! I will continue to use it and very generous size bottles too! No horrible smell either just clean hair, soft and no flakes!! Yippee! Thank you Healpsorin!! - Margaret Cohen
Verified Healpsorin customer. Results will vary.