Healpsorin Body Set
Cream + Body Wash
Regular price
£32.00
Sale price
£27.00
/
Tax included.
-1068 in stock
---
Recommended for: psoriasis, eczema, dry skin
Designed to work together to manage eczema or psoriasis whilst alleviating symptoms associated with sore, dry and flaky skin.
Healpsorin Body Wash cleanses and removes oil without disrupting the protective skin barrier. Calms dry, flaky and itchy skin without tight, dry feeling.
Healpsorin Cream relieves and helps prevent recurrence of the symptoms of eczema and psoriasis, keeping skin smooth, moisturised and free of that pesky itch.
Are you looking for the best of both worlds of treatment and moisturisation?
Boasting a bevy of cleansing and nourishing ingredients, our unique shower gel and cream forms a barrier against future damage while revitalising your skin at the same time.
Formulated to work synergistically to quench dehydrated skin by increasing the skin's moisture levels, reducing the natural depletion of lipids and increasing hydration.
Stave off Infection with Healpsorin Body Wash
Dermosoft Decalact is a powerful antimicrobial which helps prevent infection from taking hold by eliminating the microorganisms which typically cause skin disorders.
This is particularly crucial if you live an active lifestyle and utilise public showers.
Feel the Arnica
Arnica is a particularly soothing anti-inflammatory. When you enjoy that fresh, cleansed feeling after applying this body wash, Arnica is probably responsible.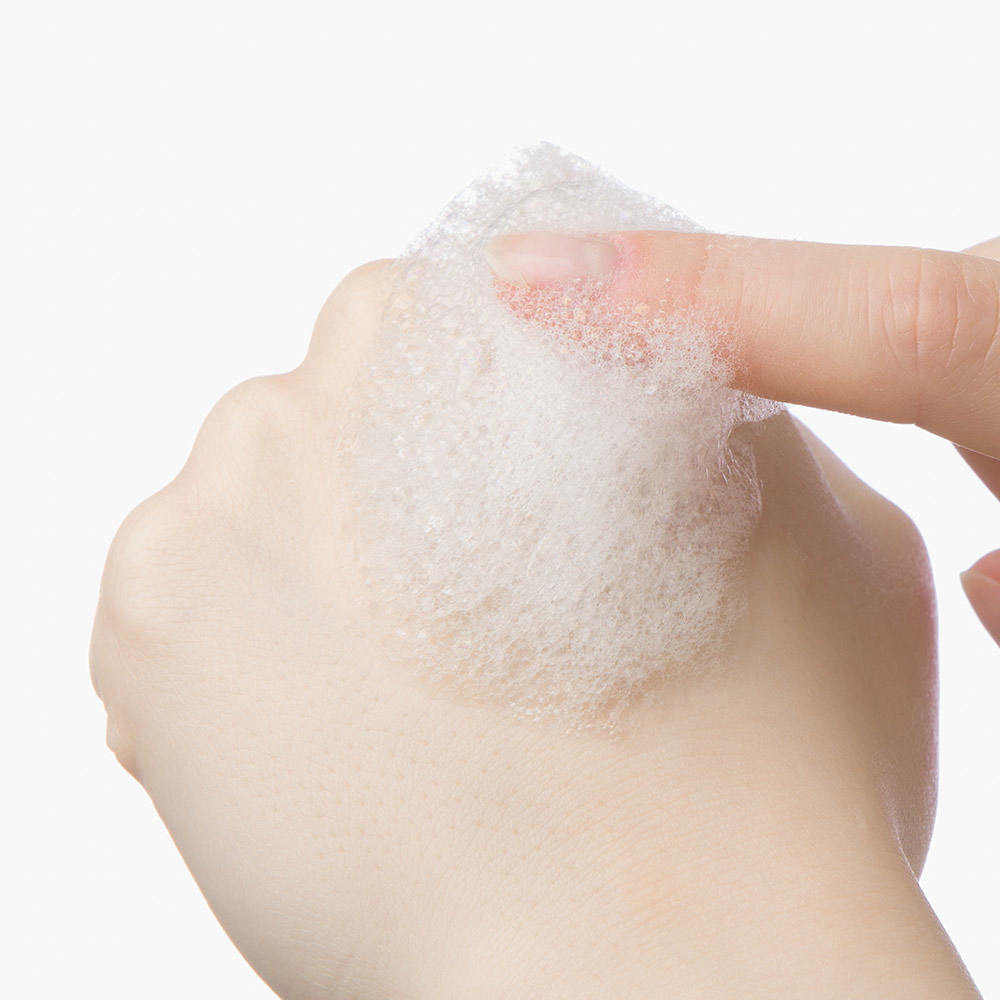 Nothing Hydrates Like Chamomile
Not only is Chamomile widely used as a natural nourishing moisturiser, it leaves you smelling as good as you feel.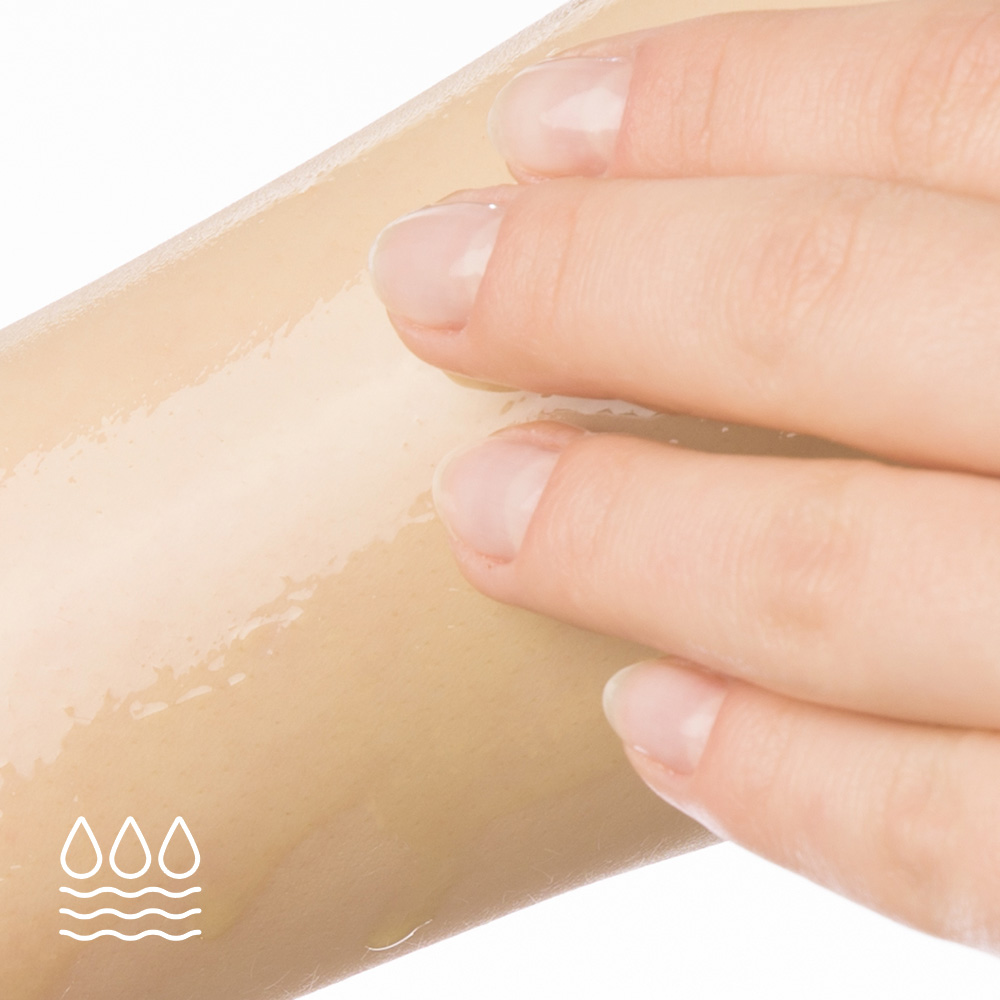 Foam Right Up
Ours is a low-friction foaming formula, which means it's safe even for those who have extraordinarily sensitive skin.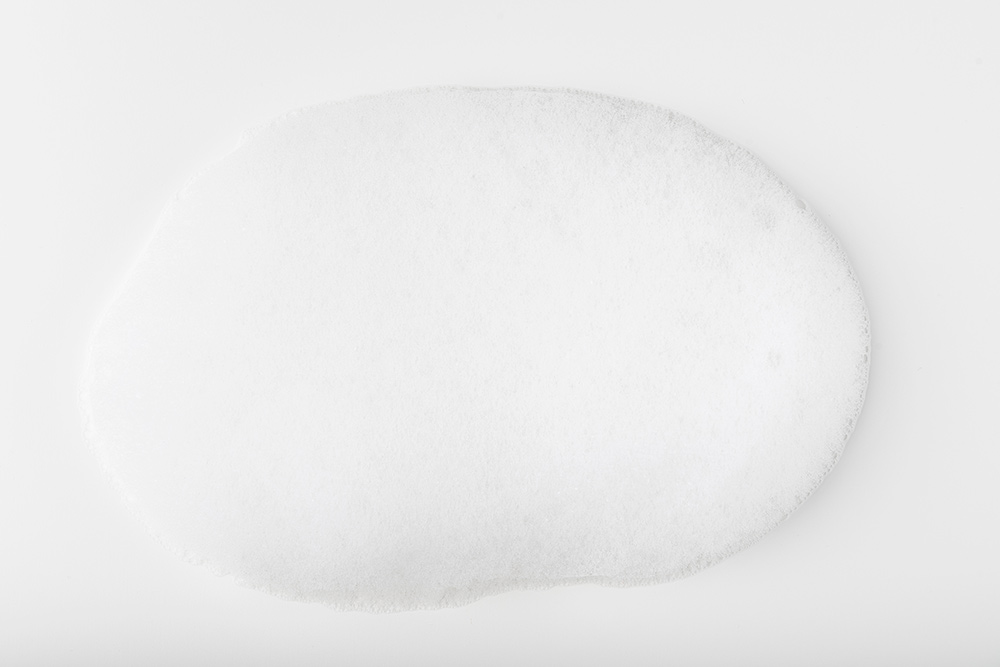 Nourish and Protect Your Skin on All Fronts
Our Hydrating Body Wash becomes even more effective when you team it up with our Healpsorin Cream.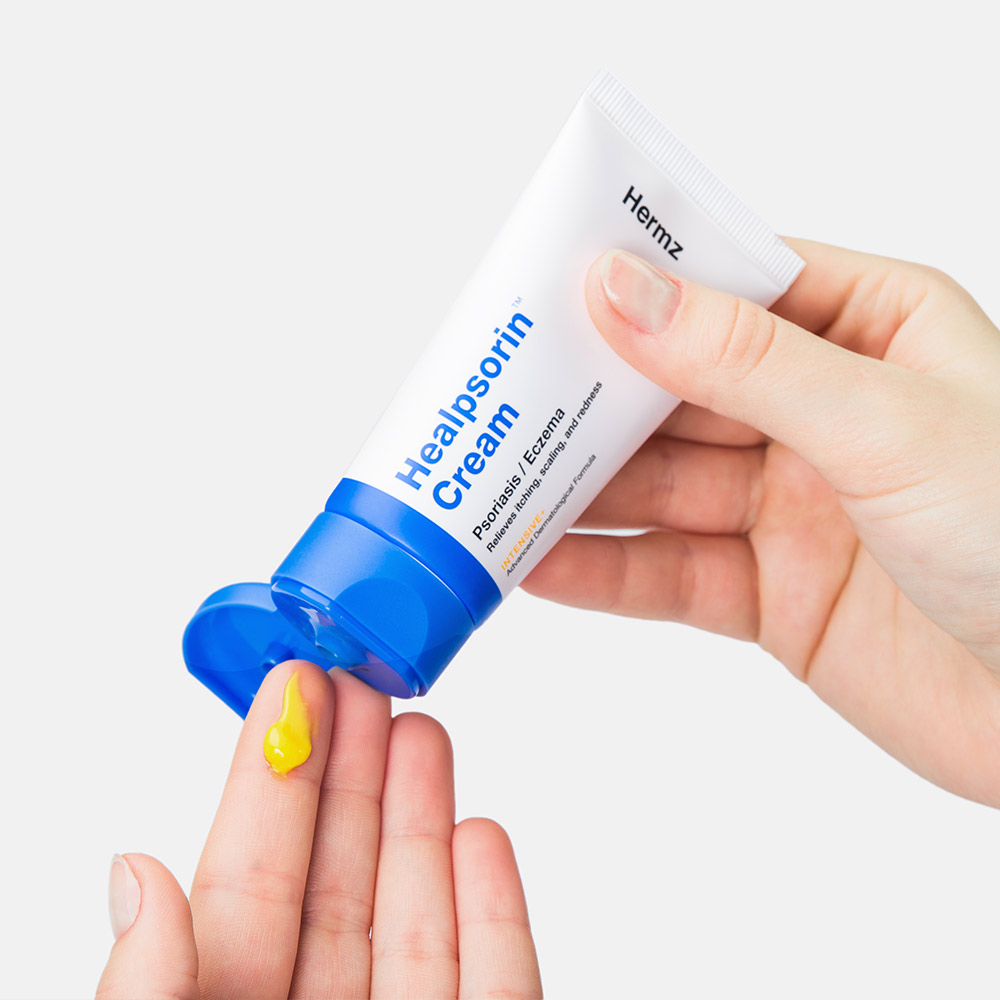 The cream relieves and helps prevent recurrence of the symptoms of eczema and psoriasis, keeping skin smooth, moisturised and free of that pesky itch.
Say Goodbye to Dry, Flaky Skin
Keeping the skin lubricated on a daily basis is an important part of psoriasis care because it reduces redness and itching and helps the skin heal. Healpsorin Cream helps lock water into the skin and improve your skin's natural collagen growth.
Quickly Improve the Quality and Health of Your Skin
Healpsorin's advanced therapeutic formula uses active ingredients which penetrate deep into skin cells, eliminating patches of dry, scaly skin and reducing unaesthetic discoloration. These ingredients are all natural and are selected to deal specifically with the symptoms of psoriasis and eczema.
All Natural Formula
Rich in anti-inflammatory and calming benefits of Calendula, Comfrey Leaf and Neroli, the botanical extracts work synergistically to offer long-term hydration while fighting irritation caused by dryness, strengthening the skin's barrier and normalising excessive cell reproduction.
"I bought this cream for my mum who is 65 years old and has multiple health conditions including Psoriasis. She has had cream prescribed previously from the GP but nothing has come close to Healpsorin Cream. She had a real sore area that had broken on her bottom and two angry patches on both arms. The cream has healed the skin in the space of a week and the red-ness has almost gone. We've been so impressed she's asked me to order more. I am so pleased with the product. It seems like a small thing but she has chronic pain and the Psoriasis was adding to this, preventing her from getting comfortable especially at night. You can't put a price on that! We will definitely be buying more."
Angela
Key Ingredients
Healpsorin Body Wash
Chamomile - effectively soothes eczema and mild inflammatory skin conditions whilst helping to strengthen and heal damaged skin tissues, naturally. Chamomile contains lipids and proteins that noticeably soften the skin whilst offering gentle cleansing to sensitive skin types.
Arnica - naturally astringent and antimicrobial benefits of the botanical extract support the skin's metabolism by improving the elasticity of the skin, protect against cell damage caused by the sun's UVA and UVB rays and by increasing its resiliency.
Dermosoft Decalact - a natural, multifunctional active ingredient with antimicrobial and antifungal properties that are highly effective against microorganism causing skin conditions like eczema, rosacea and psoriasis.
Healpsorin Cream
Calendula - soothing and anti-inflammatory properties of Calendula offers immediate long-term relief to the skin by reinforcing and boosting epidermis regeneration whilst promoting skin repair and healing.
Comfrey Root - provides strong antioxidant protection, strengthening cells and promoting cell rejuvenation. Comfrey Root extract supports the regeneration of damaged skin cells by improving skin hydration and tightness.
Neroli - skin cell rejuvenating properties of antioxidant-rich Neroli alleviate the itchy inflammation that comes with eczema and psoriasis prone skin. Stimulating cell regeneration and improving skin elasticity.
Ingredients
Healpsorin Body Wash: Aqua, Sodium Cocoamphoacetate, Acrylates / Beheneth-25 Methacrylate Copolymer, Cocamidopropyl Betaine,Glycerin, Urea, Polysorbate 20, Parfum, Sodium Caproyl/Lauroyl Lactylate , Triethyl Citrate, Citrus Aurantium Flower Oil, Pogostemon Cablin Leaf Oil, Cyanocobalamin, Helianthus Annuus Seed Oil, Symphytum Officinale Root Extract, Arnica Montana Extract, Chamomilla Recutita Extract, Humulus Opulus Extract, Verbascum Thapsus (Common Mullein) Extract, Viola Tricolor Extract, Lamium Album Extract, shymus Vulgaris Extract, Arctium Lappa Extract, Inula Helenium Root Extract.
Healpsorin Cream: Aqua, Paraffinum Liquidum, Hippophae Rhamnoides (Sea Buckthorn) Berry Oil, Linum Usitatissimum (Linseed) Seed Oil, Helianthus Annuus Seed Oil, Glycerin, Symphytum Officinale Leaf Extract, Calendula Officinalis Flower Extract, Persea Gratissima (Avocado) Oil, Polyglyceryl-10 Diisostearate, Isopropyl Palmitate, Citrus Aurantium Flower Oil, Pogostemon Cablin Leaf Oil, Cyanocobalamin (B12), Polyethylene, Magnesium Sulfate, Potassium Sorbate, Citric Acid.
Treatment results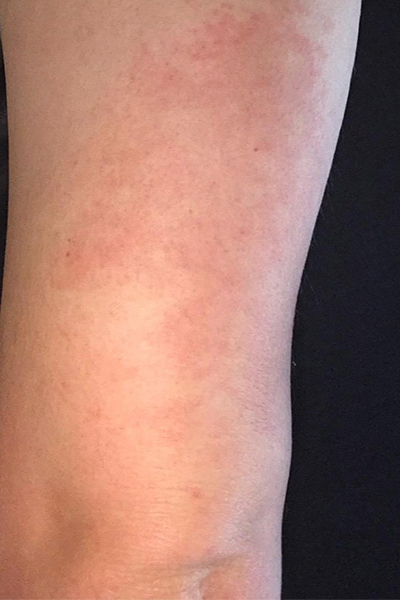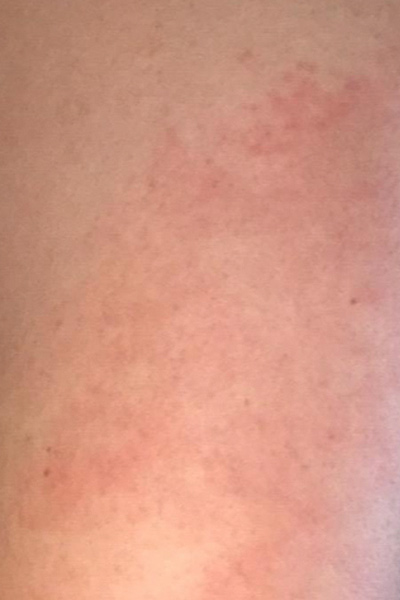 "After a few applications the itching stopped entirely and now the redness has been reduced by about a half - after about a week. Don't be put off by the colour."
Mr. D. J. Forster
How to use
Step 1
Healpsorin Body Wash: Apply onto dampened wet skin from a lukewarm shower and massage onto the skin with body wash gently in a circular motion allowing your skin to soak up the water then rinse off.
Step 2
Healpsorin Cream: Shake well before use to disperse ingredients uniformly. Gently massage the cream into into the affected areas of the skin twice a day for 3-6 weeks. Wait for the product to completely absorb.
Once you have your lesions under control, you can cut back on your use of the product to just once a day. Do not put the cream on cuts, scrapes or where there are open wounds. Healpsorin Cream should not be used sooner than three weeks after the conclusion of steroid treatment.
Good to know
Essential tips to help achieve long-term relief
avoid aggressive and irritating cleansers
prevent dry skin
wear loose clothes made of 100% cotton
select your detergent cautiously
minimize stress in your life
increase your intake of foods that benefit the immune system
dermatologist tested, suitable for sensitive skin, vegan friendly, cruelty-free