3-Step Healpsorin Baby Set
Body Oil + Bath Emulsion + Body Balm
Regular price
£40.00
Sale price
£27.00
/
Tax included.
-34 in stock
---
Recommended for: seborrheic dermatitis, cradle cap, dry skin, sensitive skin, eczema
Suitable for sensitive skin prone to eczema and cradle cap, Healpsorin Baby series shields vulnerable skin with a moisturising and protective layer to encourage the skin's own healing process, keeping rough or dry skin in a soft, supple and healthy condition.
Healpsorin Baby Emulsion regenerates the skin and eliminates the feeling of dryness.
Healpsorin Baby Balm supports delicate skin to comfort, protect and heal.
Healpsorin Baby Oil softens and loosens dry, flaky and sebaceous skin.
Cleanse and Revitalise
This non-irritating baby bath cleansing balm safely works from birth to moisturise and protect your baby's skin against the bacteria. The mild new-born essential baby wash formula prevents excessive drying and promotes smooth, well-nourished and scale-free skin.
With calendula to soothe irritation and seal in moisture for long-term hydration, comfrey root to eliminate dead skin cells and promote regeneration, sweet almond to soften skin and rebuild the hydrolipid barrier, and watermelon to maintain skin elasticity, this baby bath wash delivers the rejuvenating power your baby needs.
Full-Spectrum Protection
Enriched with a gentle yet effective medley of rebalancing prebiotics, hydrating ceramides and nurturing plant extracts, all expertly combined to protect the natural skin barrier and prevent irritation.
Upon repairing the damaged skin, continued application of Healpsorin Baby Balm will help prevent recurrence of symptoms by rebalancing and rejuvenating your baby's delicate skin. In concert with other Healpsorin Baby products, this balm is the solution you've been seeking for your baby's optimal skin health.
Soothe Anytime, Anywhere
Bring your 50ml bottle of Healpsorin Baby Oil wherever life takes you to provide the rejuvenating effects of these powerful, natural ingredients whenever your baby needs them.
Our proprietary dry oil blend absorbs into the skin very easily, without leaving a greasy residue and enhances the delicate skin barrier function naturally protecting sensitive skin.
Eliminating the look and feel of dry skin, Healpsorin Baby Oil contains a nourishing combination of sebum-regulating Squalene, restorative Linseed and vitamin E rich Watermelon to gently loosen dry flakes for healthy-looking skin and scalp.
"My 8 months old daughter had really bad skin condition before I started using this product. We have tried several products but none of them helped and then I ordered Healpsorin Baby set. Now her skin looks so much better. I highly recommend the product."
Anonymous
Key Ingredients
Ceramides - a unique barrier-replenishing blend of three ceramides within our Healpsorin cradle cap balm work in synergy to reinforce the skin's natural protective lipid barrier and supports the renewal of healthy new skin cells, whilst forming an effective barrier against moisture loss.
Comfrey Root - anti-inflammatory and antioxidant properties of Comfrey Root within Healpsorin balm is prized for its ability to speed up the shedding of dead skin cells and heal broken skin. Comfrey Root supports the regeneration of damaged skin cells by encouraging healing through its defensive compounds.
Provitamin B5 - moisture-retaining Panthenol (Vitamin B5) acts as a skin-conditioning agent to provide moisture to the scalp and helps strengthen new hair follicle function whilst stimulating anti-inflammatory properties to sore patches caused by cradle cap.
Prebiotics - naturally derived prebiotics within our proprietary Healpsorin balm works to repair and protect the skin's barrier, stimulating microorganisms for a healthy microbiome. While fighting irritation, caused by cradle cap dryness and eliminating the look and feel of scalp flakes.
Watermelon - skin conditioning and vitamin-rich Watermelon seed oil helps maintain and restore skin elasticity long after soaking in the bath emulsion. Promoting healing and reducing inflammation for smooth and well-moisturised skin.
Squalene - squalene protects the skin against loss of moisture, makes it elastic and pliant, improving the structure of the natural lipid film. Due to its prized penetration properties, Squalene mimics the skin's own lipids with the equivalent of human sebum and prevents transepidermal water loss.
Linseed - anti-inflammatory and healing properties of Linseed oil softens dry, flaky skin and soothes redness associated with cradle cap. Linseeds moisturising and soothing qualities preserve the skin's elasticity and firmness with its moisture retention properties for a healthy and hydrated scalp.
Ingredients
Healpsorin Baby Emulsion: Caprylic/Capric Triglyceride, Prunus Amygdalus Dulcis (Sweet Almond) Oil, Helianthus Annuus (Sunflower) Seed Oil, Tocopheryl Acetate, Calendula Officinalis (Calendula) Flower Extract, Symphytum Officinale (Comfrey) Root Extract, Citrullus Lanatus (Watermelon) Seed Oil, Glyceryl Citrate/ Lactate/ Linoleate/ Oleate, Polyglyceryl-4 Cocoate, Bisabolol, Polyglyceryl-3 Caprate, Glyceryl Caprylate.
Healpsorin Baby Balm: Aqua, Helianthus Annuus (Sunflower) Seed Oil, Butyrospermum Parkii (Shea) Butter, Cocos Nucifera (Coconut) Oil, Urea, Calendula Officinalis (Calendula Marigold) Flower Extract, Symphytum Officinale (Comfrey) Root Extract, Panthenol (Vitamin B5), Inulin (Chicory derived), Citrullus Lanatus (Watermelon) Seed Oil, Cetearyl Olivate, Sorbitan Olivate, Cetearyl Alcohol, Tocopheryl Acetate, Ceramide 3; Ceramide 6 II; Ceramide 1; Phytosphingosine; Cholesterol; Sodium Lauroyl; Lactylate; Carbomer; Xanthan Gum, Phenoxyethanol, Ethylhexylglycerin.
Healpsorin Baby Oil: Prunus Amygdalus Dulcis (Sweet Almond) Oil, Linum Usitatissimum (Linseed) Seed Oil, Squalane, Tocopheryl Acetate, Citrullus Lanatus (Watermelon) Seed Oil, Silica, Bisabolol.
Treatment results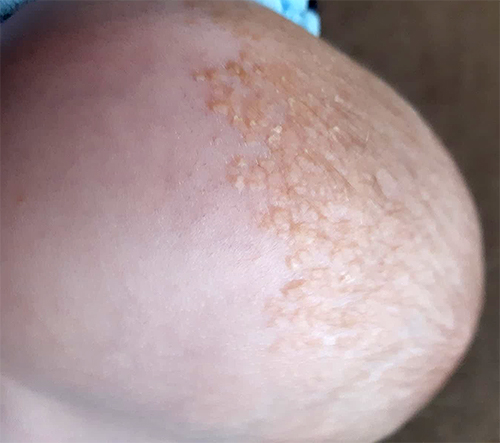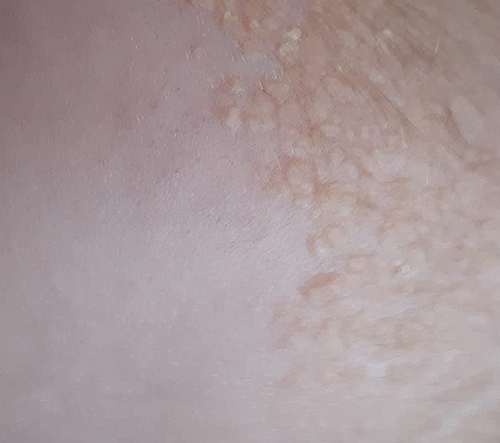 "I've found this stuff amazing for my baby cradle cap. I found that it work straight way. Cradle cap had cleared up quiet bit by the next day. I would recommend this product to everyone."
Bethan
How to use
Healpsorin Baby Emulsion:
Bath for children and babies: add 20-25 ml of Healpsorin Emulsion to a bathtub filled with warm water. Soak in the bath for at least 10 minutes. Then gently pat dry the skin with a towel, without rubbing for optimal results.
Adult bath: add 30-35 ml of the Healpsorin Emulsion to a half-filled bathtub. Soak in the bath for at least 10 minutes. Then gently pat dry the skin with a towel, without rubbing for optimal results.
Healpsorin Baby Balm: Apply a small amount of the Healpsorin Balm topically as required to keep skin moist and healthy. Comb gently to loosen and remove dried skin/cradle cap.
Healpsorin Baby Oil: Gently massage a small amount of Healpsorin Baby oil into the baby's skin or scalp to moisturise, soften and loosen sebaceous-scales, making it easier to gently remove with a soft brush or dry washcloth.
Avoid getting the products into the eyes. If this should occur, rinse thoroughly with clean water. If symptoms persist, consult your health care physician.
dermatologist tested, suitable for sensitive skin, vegan friendly, cruelty-free